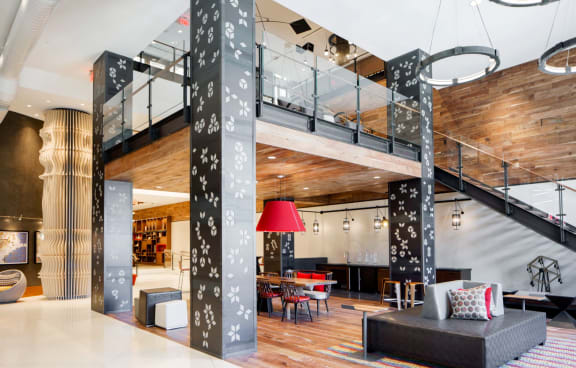 Welcome to The Barlett
Welcome to #TheWholeExperience. Towering over both Pentagon and Crystal cities, The Bartlett features 26 stories of extraordinary residences and expansive communal space for life on a whole new scale. These Arlington, VA, apartments offer more than 40,000 square feet of amenities positioned over a Whole Foods Market, fitness studio and local coffee roaster on the ground floor. Residents enjoy breathtaking views from two rooftop lounges, a sparkling, resort-style pool, TV-lined entertainment room, spa-quality fitness room, courtyard, Paw Patch pet areas, remote working space and more. With the urban-concept Whole Foods Market and Basin Barroom, local fresh coffee from Commonwealth Joe and CorePower Yoga on the ground floor, The Bartlett is a complete community within a community. Outside The Bartlett's front doors, shop your heart away and sample more than 200 restaurants in Pentagon City, walk to the Metro, hop on a bike to D.C., or paddle on the Potomac River.
TOTALLY THE WHOLE EXPERIENCE
At The Bartlett, we're always looking for new ways to help you make the most of your day. We offer a selection of lifestyle services tailored exclusively for our residents. Now you can start enjoying the services that fit your lifestyle and your budget. Have our services at your fingertips by downloading our app. Check out thebartlett.mobiledoorman.com/download your mobile device for details..
COMPLETELY CONVENIENT.
PERFECTLY PET-FRIENDLY.
ABSOLUTELY ACTIVE.